Before you understand which loan is best for a business purpose, you must know the difference between a personal loan and a business loan. Both the loans are unsecured, but the latter could be secured in some cases. A personal loan has no restriction as to how the funds are used, however, business loans cannot be used for any other purpose other than what is taken for i.e. for the business. Also, personal loans are mostly not provided to businessmen, if they intend to take it for working capital or funding their organization. These loans are offered to salaried individuals instead.
A business loan has stricter eligibility requirement. If you take a personal loan, there will not be any need to produce financials and documents related to your company, even if you intend to use it for a start-up. However, a loan for business is given to those who have some vintage attached to their company. The organization has to be in existence since past 3 years at the minimum, to qualify for the loan. If you want funds for start-up, you may choose personal loans, but not for established firm.
Reading all above terms and conditions, you may think that personal loan is the best option for your business, but it may not be so, and we tell you why a business loan is a better option instead.
A personal loan is restricted to Rs. 25 lakhs. Most financial institutions have a limit till Rs. 20 lakhs only. However, a business loan can finance up to Rs. 5 crore. If you require funds within Rs. 20 lakhs, you will have to compare other pros and cons of both the loan schemes, to decide which is most suitable. If your need is for an amount higher than Rs. 20 lakhs, then it is wise to apply for a business loan instead.
Available for all Businesspersons
As discussed earlier, salaried individuals are preferred for providing personal loans. Very few self-employed and professionals are eligible for this loan. But when it comes to business loan, every businessperson who satisfies the eligibility criteria for the loan can apply for the funds. This means, even if you are not a doctor, public servant, chartered accountant etc, but a simple businessman, you can qualify for the funds.
Since the tenure of the business loan is more flexible than a personal loan, you can save on the interest outgo. For a higher amount loan, a shorter tenure can actually make you shell out less amount of money, than a loan on longer tenure would demand.
Your Company Reputation Speaks
For a personal loan, the bank or NBFC will check your personal credit score. If you have a poor credit rating, your loan application will be rejected. However, when taking a business loan, if your company's financial position is strong, and its credit rating is good, your personal credit score, even if a little below expectation will not hinder your chances of receiving funds.
Personal loans are unsecured and so are business loans, but not always. A business loan can be secured. If you do not have enough financial back-up to convince lender to offer you unsecured loan, you can secure an asset against the funds. Thus, you have a better chance at availing the finances even if you do not have a strong financing situation at the moment.
The lending institution may or may not ask the reason as to why you want a personal loan. But if you want it for a specific purpose, seldom there would be a special or discounted scheme. However, business loans for specific purposes are available, some come at discounted rates. For instance, business loans for women come at a lower rate of interest, but this facility is not there for personal loan customers. On the other hand, there is loan for purchase of equipments, working capital, expansion of business, and special schemes for small and medium sized businesses.
As a business owner, you may want the perfect financial solution for monetary requirements of your company. You may mull over which type of loan to take- personal loan or business loan. Though personal loan is not advisable for company needs, you can consider it, if it fits your criteria and the financial institution is prepared to lend an amount to you. If not, then business loans are the best way out, since these are designed in a way to meet the monetary needs of companies and organizations and are not restricted to specific professionals alone.
Study the above-mentioned factors before applying for any of these loans for business purpose. Compare banks and NBFCs and their offers before selecting a personal loan or business loan for funding your organization.
There is a great importance of money in today's time. In every sector, people need a large amount of finance to run their work. As you all know that people borrow money for both personal and professional purposes. It is easy to borrow money but it is also important to return money on time otherwise your goodwill will likely fall. Suppose, if you want to purchase the home then you can borrow money from the bank and then can pay the loan in installments. On the other hand, businessmen take the loan from the financial institution when they are in the need of money. In both the cases, you have to pay interest to the bank. But, the technology has been developed so much that now people can apply and take the loan online. There are some loan companies that will help the people in getting lenders. Therefore, if you are eligible for the loan then you will get it for sure.
Register online – If you are eligible for the loan then you have to register online. Professional loan companies will give you a chance to decide how much money you want to borrow. After that, they will help to find a suitable lender. New payday lenders give a small amount of loan to borrowers at a higher rate of interest but expert companies provide accessibility, so money on credit can be given to anyone from anywhere. For online registration process you have to give your personal information to them such as loan amount, a length of loan, a purpose of loan, name, marital status, phone number, date of birth, email address, house address, employment detail, income and expenditure, bank details, previous address detail etc. So, why go anywhere else when you can apply for the loan by just sitting at home.
Who can apply for the online loan?
If people are above the age of 18 and if people have a valid debit card to pay the debt then you can apply for the loan online. Before taking a loan you must have a job otherwise you will not be able to pay back your borrowing.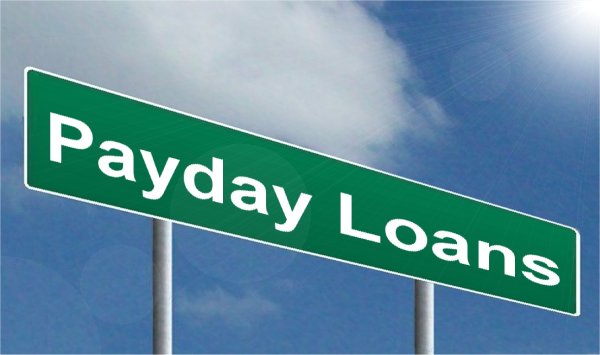 People will get the instant decision – After applying for a loan online instant decision will be taken. Therefore, there will be no delay in the processing of the loan. With the help of advance technology decision of loan is taken within 30 seconds. You have to be very careful while filling your loan form online; if you will make any mistake then your loan will be rejected. All the details will remain secret and APR will be lower in personal loan. The latest technology has made the completion of the work very fast and people are getting instant result.
People will get money immediately – They will accept your loan offer then lender will lend you money fast. A rate of interest will also be affordable and you can pay back the money fast. Borrowers will get the loan within hours. This method is very convenient and easy so anyone can opt for this option. You can easily contact the online loan companies by visiting their websites. You also get their phone number and email from their website. The credit history of borrower should be excellent or good.