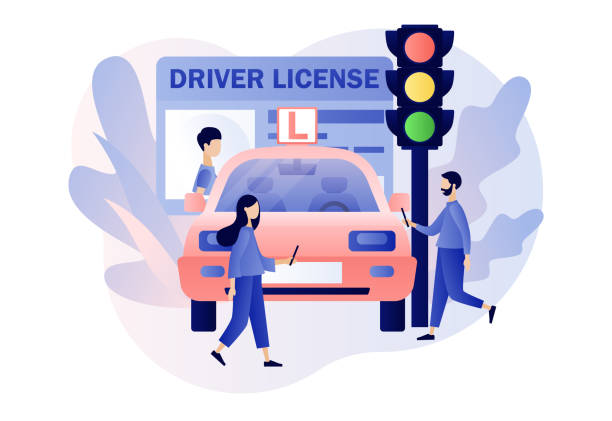 Alaska is asking for an exemption from part of the entry-level driver training rule of the Federal Motor Carrier Safety Administration, citing the sparse infrastructure of the state and rural roadways.
Alaska requested an exemption from some of the driver education material in a notice that will appear in the Federal Register on Wednesday, July 6.
The state specifically requests an exemption from the requirement that Class 'A' CDL applicants show proficiency in proper techniques for initiating vehicle movement on the following:
Executing left and right turns
Changing lanes
Navigating curves quickly
Entering and exiting on an interstate
Controlled-access highway
Stopping the vehicle safely.
Alaska is not the only state that has asked for an ELDT exemption. The FMCSA has received petitions from more states as well, including Texas and Oklahoma.
At this time, it is uncertain if the FMCSA will approve these exemptions.
Regulations from the FMCSA of the US Department of Transportation, which went into effect in February, demand that applicants for commercial licenses (CDLs) for the driver show mastery of abilities that are neither necessary nor practical in isolated Alaskan villages.
According to Dunleavy, these new regulations specifically demand that driver-trainees demonstrate proficiency in proper techniques for entry and exit on the interstate or controlled access highway. However, these remote communities lack the necessary infrastructure or driving scenarios to meet this requirement.
Dunleavy also points out that candidates from distant areas will now need to go to larger cities to receive the necessary training, which is expected to cost $10,000 per person in total for the course, travel, meals, and lodging. About 320 of the 1600 CDLs awarded in Alaska annually, according to him, go to individuals who work in isolated Alaskan settlements.
The ELDT standards were put in place to increase road safety in America. These regulations, according to many truckers and transportation firms, are overly burdensome and will have a negative impact on the industry.
If you plan well ahead of time and pick the correct shipping company, such as Ship A Car, Inc. for transporting your car then it can be a very simple process. The best transportation services are provided here.
According to Dunleavy, the ELDT regulations will endanger the accessibility of numerous items in isolated towns and have a "deleterious impact on Alaskans" if a waiver is not granted.
Expenses to acquire driver training


Dunleavy claimed that many residents would be forced to shell out over $10,000 in training expenditures, flights, housing, and meal expenses to train in a bigger city if the rules were not changed.
He is extremely worried that, in the absence of a variance, these regulatory changes will place heavy logistical and financial difficulties on the remote economies of Alaska.
However, keep in mind that some states may decide to require students to initially finish lower-level driving training as well, so if your state is not on this list, do not get too enthusiastic just yet (or maybe even at all).
But nonetheless, a suitable license for your location is required.